Library History
The Oxford Public Library is one of the many libraries in Iowa and across the country that were originally formed by women's clubs. In Oxford the women's club is named the Nemora Club, after one of the originally suggested names for the town. It was founded in 1932 and is still active. Today the club members still volunteer in the library. See the celebration for the club's 50th anniversary in 1982 below.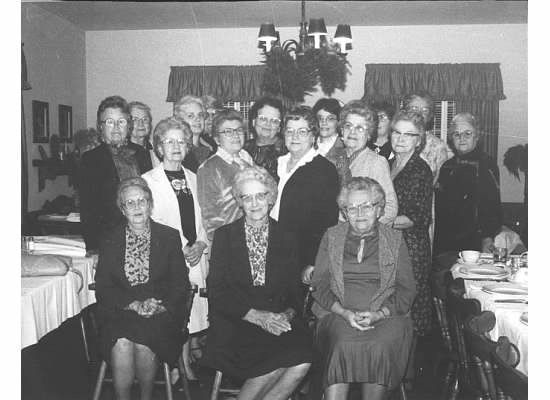 The building is a former store front that was used for many purposes over the years including a movie theater. The tin ceiling from earlier years is still in place. One of the most interesting things about the current library is that when the bank on the corner lot next door decided to tear down the 19th century bank building and replace it with a new one, they had to replace the formerly shared wall for us.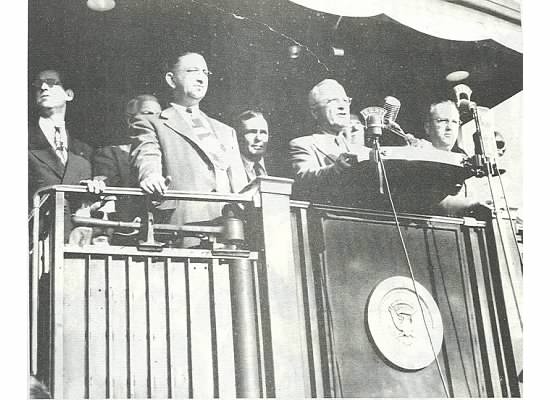 A big event in Oxford history was when we were an actual Presidential whistle stop for Harry S. Truman. Learn more about that stop at the library.